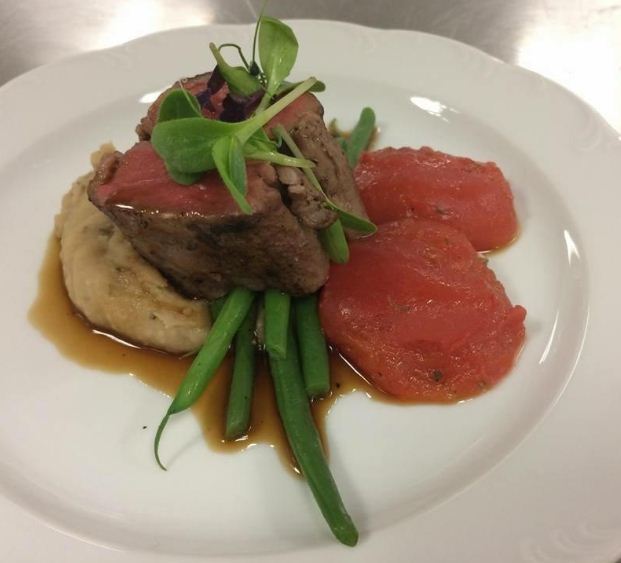 FACILITY SERVICES
Our highly experienced staff and partners are committed to doing it different—providing the highest level of service to bring your event to life. State-of-the-art meeting facilities,professional and presentation support services, spectacular cuisine and a beautiful, versatile environment make the Chase Center on the Riverfront the place for significant and memorable events.
Food and Beverage
Sodexo Leisure, our exclusive event planner and food and beverage provider, combines thoughtful culinary planning with delicious cuisine and professional, accommodating service to create an event that satisfies every palate. Culinary Institute of America–certified chefs and culinary teams use the freshest ingredients and follow strict food-safety guidelines. Our event planners will also assist you, to ensure that your event is flawless, start to finish. Our highly trained staff pampers you with impeccable service and attends to the smallest details.
We offer a diverse range of menus and dining options to fit your event. Select from our many packages or customize a menu for a special themed event. We can prepare a variety of special meals to meet dietary restrictions too. Mobile concession or kiosk menus are also available for shows and exhibitors.
Audio Visual
Drive your message home and capture your audience by using the latest technology in audio-visual equipment and video conferencing. Riverfront Audio Visual is the exclusive provider of all audio-visual presentation, multimedia support and equipment services for the Chase Center.
Riverfront Audio Visual has all-new, state-of-the-art audio-visual equipment. Services include planning and executing customized, broadcast-quality audio, video and lighting, and providing electrical needs for trade shows, entertainment and other programs. Data ISDN lines, high-speed internet access and other related connectivity services are also available. All services are quoted, contracted and billed separately.
To inquire about audio-visual and production support services, please contact our sales department at 302.472.0118 ext. 101.
Business Support Services
Complimentary wireless internet is accessible throughout the facility. Copier, fax and mailing services are also available at the Business Center, located at the information desk in the lobby (some services may require an additional charge).
An ATM machine is also located within the facility.

Click here to view complete
facility specifications for Chase Center
on the Riverfront