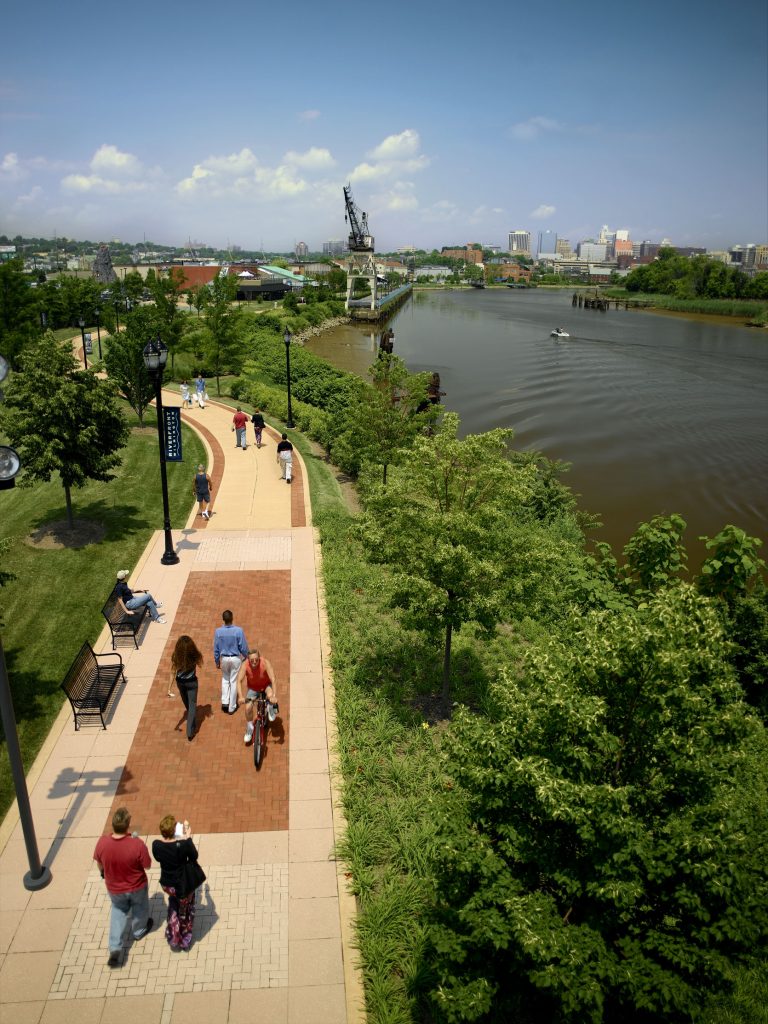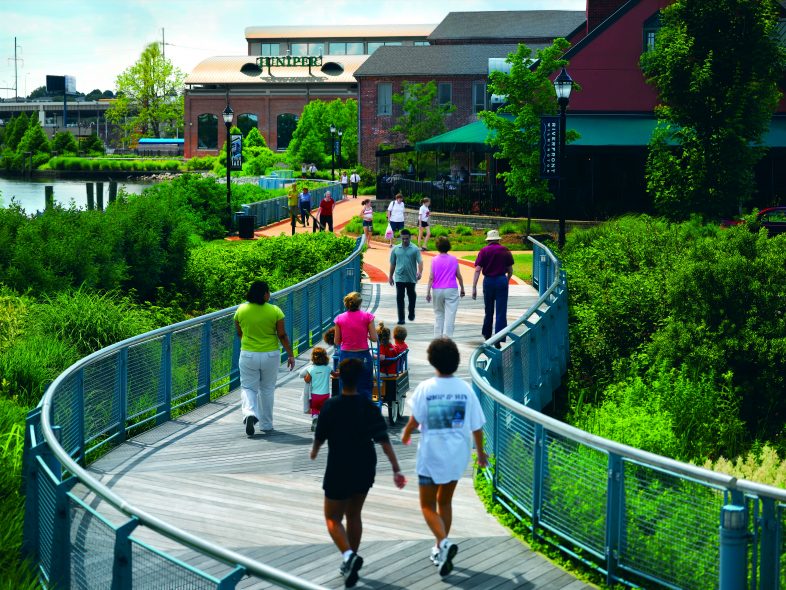 ABOUT THE CHASE CENTER
Located along the beautiful Christina River and minutes off interstate I95 & I495.  Just a short two-hour drive from Washington DC and New York City.
The Chase Center and the Riverfront of Wilmington has a proud and unique heritage that attracts guests throughout the Mid-Atlantic and Northeast regions each year.
Originally a Shipbuilding facility during World War II, we later became a world class Arts Center, hosting exhibitions from around the world. Today we have been transformed into the area's premier Event and Meetings venue.
With over 70,000 square feet of space including two ballrooms and a 20,000 sq. foot exhibit hall, we are the perfect choice for your meeting, conference, convention and trade show needs.  As well we are highly recognized for hosting the area's premier social and community events.
The Riverfront takes shape along the Christina River. It provides the opportunity to enjoy multiple dining options, a relaxing walk or run, bike ride or even a riverfront taxi cruise.  As well for the entertainment enthusiasts, you will find museums, concerts, IMAX theater, along with our own minor league baseball team, the Blue Rocks.
For overnight guest requests we are directly connected to the luxurious 180-room Westin Wilmington Hotel, which offers extra convenience and comfort for event attendees. The Chase Center and Westin Hotel comprise 90,000 square feet of meeting and exhibit spaces.  Just steps away from the center are the Homewood Suites with 120 rooms and the Hyatt Place Hotel with 114 rooms.
If you would like to explore the Brandywine Valley region you will find a destination that shares the Past and Present surrounded by Beauty and History.  Our world-renowned attractions such as the Winterthur Museum and Longwood Gardens are just a short drive away.  There is so much to see and do in and around the Chase Center.
Discover what "We do different".