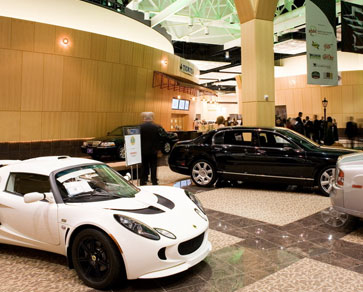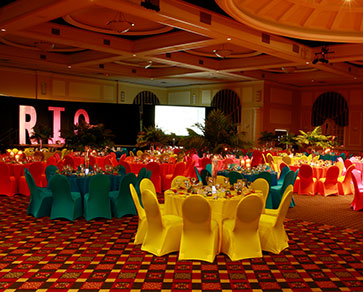 ABOUT THE CHASE CENTER
The Chase Center on the Riverfront has a proud and unique heritage. Originally a shipbuilding facility during World War II, it later became the First USA Riverfront Arts Center, hosting world-class exhibitions. In 2005, it transitioned to a multipurpose special events facility, and was renamed Chase Center on the Riverfront. Today the center hosts all types of events—from small meetings and large multiday conferences, conventions and trade shows to social galas, weddings, community events and other celebrations—attracting people throughout the region and beyond.
A key feature of the Chase Center is its direct connection to the luxurious 180-room Westin Wilmington Hotel, which offers extra convenience for event attendees. This modern hotel is pet-friendly and provides event spaces for smaller groups. It also features a dedicated Legal Center to serve law firms in need of secure space when trying cases in Delaware. Within the Legal Center are private offices, a board room and hospitality area. Plus, Westin's own River Rock Kitchen restaurant features American cuisine that is authentic, healthful and seasonal.
Together, the Chase Center and Westin Hotel comprise 90,000 square feet of meeting and exhibit space, including ample conference rooms, a 250-seat auditorium, an open exhibit area and several beautiful ballrooms.
In addition, there are two new hotels on the Riverfront landscape, the 120 room Homewood Suites by Hilton Wilmington Delaware and the 114 room Hyatt Place.
The center and hotel are both within walking distance of excellent riverfront restaurants, an IMAX theater, an opera house, museums, concerts, river-taxi cruises and Wilmington Blue Rocks minor league baseball. Plus, the world-renowned Winterthur Museum and Longwood Gardens are just a short drive away.
There is so much to see and do in and around the Chase Center. Discover what "We do different" can do for your next event.