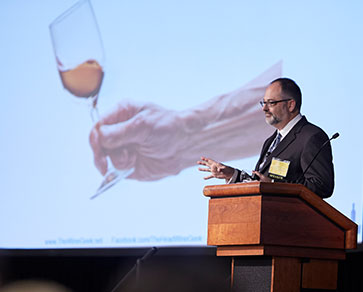 MEETINGS & CONFERENCES
Success in business depends on doing things different.
The Chase Center is a very different location for gatherings that are all about business, with executive board rooms and versatile meeting spaces for general sessions, breakout groups, training seminars and focus groups. Abundant space for exhibitors and networking gatherings ensure that the center is as accommodating as your needs demand. Our professional event planners will coordinate every detail, to ensure nothing distracts you from the business at hand.
State-of-the-art audio visual equipment and video conferencing help drive your message and keep your audience engaged. Production support services and technicians are available to creatively customize every technology need you have.  Riverfront Audio Visual services include planning and executing customized audio, video and lighting. ISDN lines, high-speed internet access and other related connectivity services are also offered.
Exceptional cuisine is offered in a wide variety of menu options, including executive dining and day-meeting packages, evening receptions, and grand celebrations.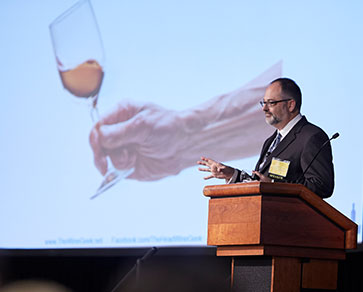 A very SINCERE THANKS. Our Technology Conference was a huge success, and the Chase Center played a major role. We've gotten many compliments on the facilities, the food was fantastic, and working with your staff was a pleasure. You clearly know how to do these things right.
You really made this event very smooth and stress free for us. The entire Chase Center staff and Riverfront AV staff were so attentive and hospitable. Without you, the event would not have been as successful.
Thank you again for a great event. I really appreciated all of your assistance in planning the event, and your help during day-of. Thanks again!
Just wanted to thank you so much—everything was FANTASTIC!!!! The food, the room, all the servers, and you guys were great. Thanks for making our lunch so special!
Thank you so much! Our banquet was a tremendous success on many levels. Please tell your chef that the food was delicious, and the meal service excellent. Please also share my thanks with your A/V staff. They were expert and incredibly helpful.
I just wanted to thank you. Your staff was a pleasure to work with—always so accommodating. You take away a lot of the pressures. We'll start planning for next year in a few weeks, so we'll talk soon.
PHOTO GALLERY
We never met a conference or business event we couldn't make more inviting and engaging. Because business without pleasure is no fun at all.