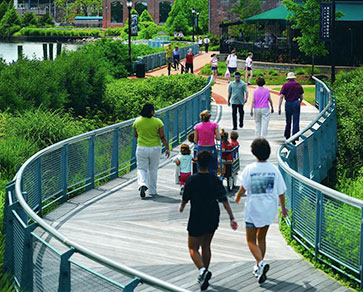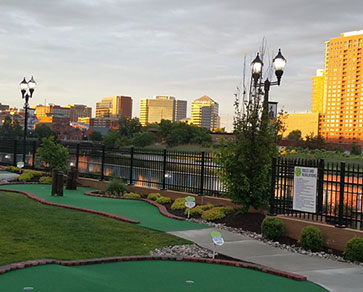 VISITOR INFORMATION
The Chase Center is part of the scenic Wilmington Riverfront, located along the winding Christina River, halfway between New York City and Washington, D.C.
Easily accessible from I-95 and I-495, the Chase Center offers visitors direct access via car, Amtrak or bus. Parking is free, with more than 2,400 spaces. The Wilmington Riverfront is a thriving destination offering tax-free shopping and a variety of great restaurants and other local attractions, including the Wilmington Blue Rocks, Delaware Children's Museum, Delaware Theater Company and Penn Cinema Riverfront & IMAX—all within easy walking distance.
From charming B&Bs to four-star hotel accommodations, there are more than 6,000 hotel rooms in the Greater Wilmington area, including more than 900 within close proximity to the Chase Center. The Chase Center partners with downtown and area hotels to offer special rates, including the beautiful and spacious 180-room Westin Wilmington, which is directly connected to the Chase Center. Delaware's low hotel tax and range of hotel pricing options suit all tastes and budgets.
Find more information about Wilmington and the Greater Brandywine Valley. Find directions to the Chase Center or use a map. Note that some GPS systems have not updated their maps to reflect the revised traffic patterns of the Riverfront and may still have our old address: 800 S. Madison Street.